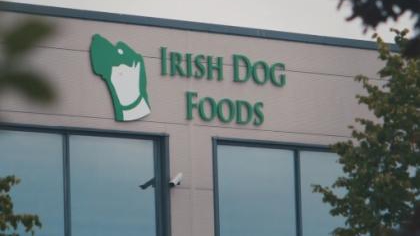 It's believed 150 workers have tested positive at the Kildare Chilling facility, another 86 at O'Brien Fine Foods in Timahoe and nine at the Irish Dog Food Factory in Naas - all the facilities have suspended production.
One of the meat factories which has had a large Covid 19 outbreak has delayed its planned re-opening by almost a week.

86 workers at O'Brien Fine Foods in Timahoe, County Kildare have so far tested positive.

It suspended normal operations last Wednesday and announced plans to test more employees.

The company's proposed date for resuming full operations has now been pushed back from August 18th to August 24th.

It says that'll only happen with HSE approval, workers will continue to be tested every two weeks and only those with a negative result can return to the factory.
Covid-19 tests on 210 staff members from Carroll's Cuisine in Tullamore, County Offaly, have all come back negative.

The HSE took the swabs on Sunday as part of a serial testing programme.

Nine other members of staff, who were previously diagnosed with coronavirus, are still isolating.

The company says it's in contact with health officials for advice on the next steps to take - but the plant remains closed.