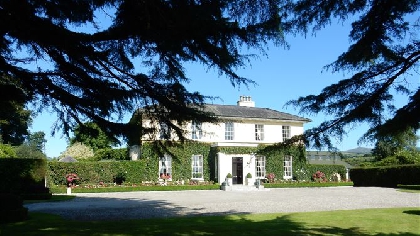 Plans are in the pipeline to develop a major film studio in North Wexford, which aims to compete against studios here in Wicklow.
A planning application has been submitted to develop up to seven sound stages and related production facilities at Borleagh Manor in Gorey.
The 18th century Georgian House, which comes with two guest cottages and extensive equestrian facilities, sits on 154 acres of woodland just north of Gorey.
It was once the home of renowned British actor Richard Greene.
It was placed on the property market in 2014 with a price tag of 4.75 million euro. However the guide price has since dropped to 3.4 million.
According to RTE, Tara Studios, which was founded by former CEO of Pinewood Studios Group, Ivan Dunleavy, has put forward the planning application.