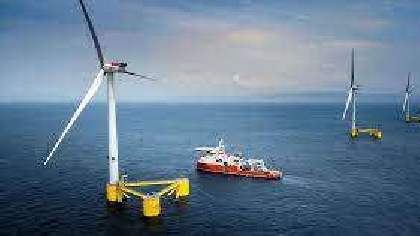 Arklow, Bray, Wicklow Town and Greystones have been earmarked as locations around the county that will produce renewable electricity by the end of the decade.  
A key feature of the new framework, known as the 'Community Benefit Fund Rulebook for Generators and Fund Administrators', is that generators must start making contributions from the early stages of the offshore wind project, i.e., prior to commencing operation.
This means that coastal and marine communities could start to benefit from as early as 2025 and could look forward to receiving benefits for up to 25 years in total.
The community benefit fund process has been collaboratively developed following extensive consultation with communities and the industry.
This has been supported throughout by the participation of the Sustainable Energy Authority of Ireland (SEAI), which will be providing a critical role in the monitoring and compliance of the funds.
Green Party TD for Wicklow Steven Mathews says the contributions made to the new community fund will be significant.