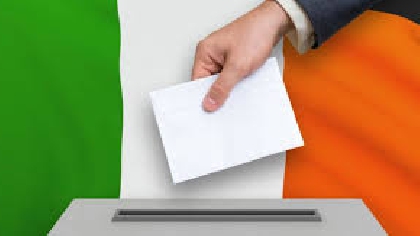 Counting staff are actually moving quite swiftly, with one group sorting the papers with a second group undertaking the actual count. However it is expected to well into the evening before a first count declaration is made. We'll also find out then what the quota will be.
Several candidates are in the running for the four remaining seats, including outgoing Fine Gael Ministers Simon Harris and Andrew Doyle and the Party's former TD Billy Timmins. Social Democrats Councillor Jennifer Whitmore is on target to take either the second or third seat, but there's an air of resignation in the Fianna Fail camp, with serious concerns that they may struggle to return just one of their 2 tds Pat Casey and Stephen Donnelly. Green Party
Councillor Stpehen Matthews is also in contention but as we said previously it will be down to transfers, Particularly John Brady's surplus.
At the moment it's a waiting game. And despite that, queues have developed for people wanting to get into the hall where the count is
taking place.
We're seeing a clear trend of Sinn Féin candidates topping the poll with eight of the first nine TDs elected coming from Mary Lou McDonald's party.

The other was Green Party leader Eamon Ryan in Dublin Bay South.

It's showing the trend of SInn Féin candidates topping the polls and we're going to see that continue over the next hour as more counts come in.

Some of them are with incredible surpluses

Johnny Mythen in Wexford lost his council seat last may with just 818 votes and has just been elected to the Dáil with more than 18,000 first preferences

The votes are coming in thick and fast now as the seats start to be filled across the country

But stay tuned and we'll bring you the latest results as they break.