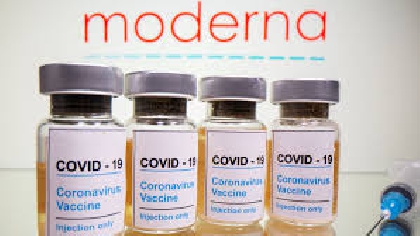 The Chair of the National Immunisation Advisory Committee says the Moderna Covid-19 vaccine will start arriving here this week.
Ireland has ordered 875,000 doses of the vaccine, which requires two injections given 28 days apart.
The Government has faced criticism for the slow roll out of vaccine.
2-point-3 million people in the UK have now had a coronavirus vaccine.
The government says it's on track to inoculate the top four priority groups by the middle of February - amounting to 15 million people.
Seven mass vaccination centres have opened across England.