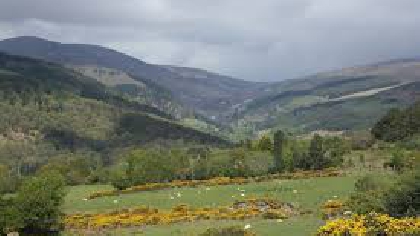 A new footpath from Laragh to Trooperstown opened this week, improving Wicklow's network of trails and providing a much-needed link between the Avonmore Way and Glendalough, St Kevin's Way and the Wicklow Way. 
It is also a way for visitors in Glendalough to link with Rathdrum, the train station or Avondale and its upcoming extensive development.
The 1.6 kilometer project is one of the major Local Footpath Renewal Schemes undertaken by the Wicklow Municipal District and Wicklow County Council.