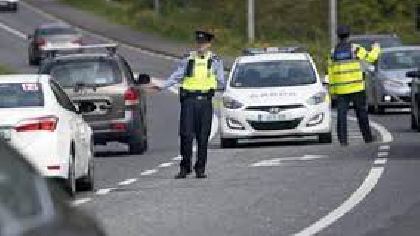 40% of the breaches of Covid-19 laws have been in the north and west of the country. Gardai have used their powers 140 times in the region.
The Covid-19 public health guidelines came into effect on April 8th and these new figures relate to the three months until July 11th.

The gardai used their powers 353 times during that time.

The powers rose sharply at the start and then declined, as restrictions eased.

Gardai used their powers 140 times in the North Western region - which is 40 per cent of the country's total.

It compares to only 84 in the Dublin Metropolitan Region, 61 in the Eastern Region and 68 in the Southern Region.

Of the breaches in the north and west, Cavan/Monaghan and Galway were the divisions with the highest number of incidents.