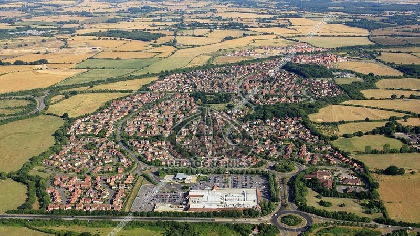 Minister Simon Harris has encouraged Wicklow County Council to develop and submit an overhaul plan for Ashford's traffic, parking and pedestrian facilities to the National Transport Authority.
Speaking today, Minister Harris said, "Recently, I have been in contact with the National Transport Authority regarding the quality of Ashford's traffic, parking and pedestrian facilities and discussed the clear need for further investment in the town. For too long a reactionary and piecemeal approach has been taken in maintaining our public infrastructure, and I will keep working until this is changed".
A spokesperson for the NTA advised Minister Harris that the NTA's "preference is that funding is being provided to deliver against an overall plan, rather than isolated, individual projects" and that the NTA "would welcome an overall plan for Ashford against which funding of sustainable transport (walking, cycling, public transport) projects, which is the ambit of NTA funding, can be considered".
Minister Harris continued, "I have been in close contact with many people across Ashford on this, and I know how much this investment would be welcomed. I want to encourage Wicklow County Council to evaluate the need for such a plan in Ashford and the establishment of a comprehensive approach to the infrastructure that holds our county together".