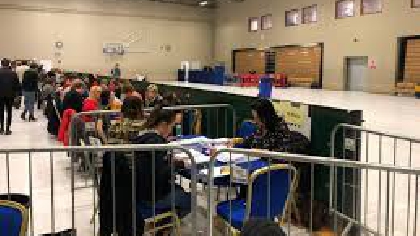 People in Wicklow and around the country will go to the polls on Friday the 24th of May for both the European Parliament and local council elections.
The Housing Minister Eoghan Murphy's officially set the date yesterday. Polling stations will open from 7am until 10pm on the day.
The counting process will begin the following day.
Voters will also be asked on the 24th of May to decide if they want to reduce the waiting time for a divorce to two years.
Cabinet Ministers will this morning approve the outline of the referendum on divorce.
It will remove the reference in the constitution to a minimum living apart period for separated couples.
Instead the time limit will be decided by the Oireachtas, with the proposal being to lower it from 4 years to 2.