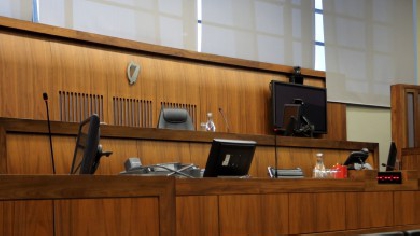 The daughter of a woman who was raped in a nursing home during lockdown says her mother remains terrified her attacker will return to her room.
At around 3am on April 3rd during the height of lockdown - a 52 year old health care worker entered the 73 year old victims room.

She was found in a distressed state later that morning.
Emmanuel Adeniji, with an address at Royal Canal Court, Kilcock, County Kildare, pleaded guilty to the rape in court and was jailed for 11 years today.

In a Victim Impact Statement, the woman's daughter said due to Covid 19 they have been unable to hug their mother to comfort her and couldn't accompany her as she was taken in a garda car to hospital to be examined.

She described reassuring her on the phone late at night, that the "monster" is in prison and can not hurt her again.

Her daughter said they will never forget how that man single handedly destroyed their mothers life.