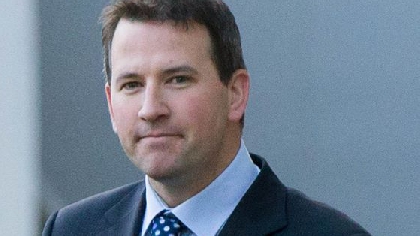 The Minister for Justice has noted the judgement of the Court of Justice of the EU in relation to Ireland's law on mobile phone data retention.
In 2014, the EU directive underpinning an Irish law that allowed gardai access certain stored mobile phone data without prior review or approval was struck down by the EU's Court of Justice.

However, it would take another four years before the High Court recognised the way this data was being retained as "too general and indiscriminate."

This was on the back of a legal challenge taken by convicted murderer Graham Dwyer.

At a subsequent Supreme Court appeal, his barrister described the retention as "unlawful" and said if the trial was heard now, none of the call data from five phones accessed by gardai would be allowed.

Today, Europe ruled in his favour by finding that Ireland's laws in relation to the storage of certain mobile phone data is inconsistent with EU law.

The ruling will undoubtedly assist Dwyer's efforts to have his murder conviction quashed, but only time will tell if it's enough to see him walk out of prison.