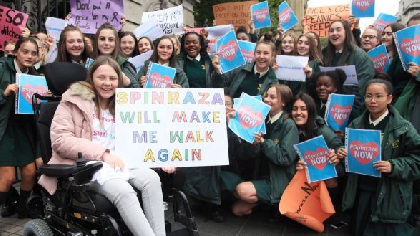 The Minister for Health, Wicklow TD, Simon Harris says he has been assured that there will be no delay in accessing the drug Spinraza, following a lengthy campaign by parents of those affected.
The HSE's leadership team has approved access to the drug for children with type 1, 2 and 3 Spinal Muscular Atrophy on an exceptional and individualised basis.
Earlier this year, the HSE said the drug would cost about €600,000 in the first year to treat each of the 25 Irish children with the disease and €380,000 a year thereafter,.
Spinraza is now approved in 26 countries around Europe with just Estonia rejecting it.