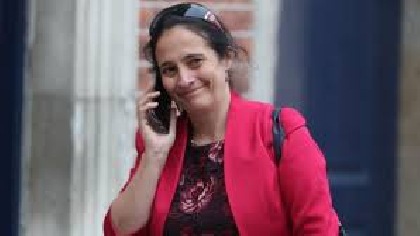 Catherine Martin has written to her supporters in Wicklow and around the country, asking them to help re-elect her as Deputy Leader of the Green Party.
Minister Martin narrowly lost the leadership contest to Eamon Ryan but is now seeking you keep her role as his number two.
Nominations in the contest open today for two weeks and an election will be held at the party's online conference in October if there's a contest.

In a letter to supporters Martin said she would work to reform the internal structures of the party after allegations of bullying and misogyny earlier this year.
So far no challengers for the role have come forward.