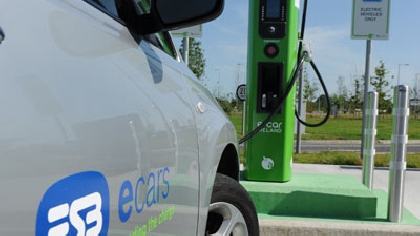 A planned investment of €100 million in Electric Vehicle Charging Infrastructure will be made by 2025.
However Councillor Stephen Stokes has expressed concern that the €5,000 electric vehicle purchase grant is to be slashed by Government. The cut is due to be implemented in Summer 2023, as part of the Budget.
In a statement Councillor Stokes stated: "It is a positive step forward that more charging points are to be supplied. However the ambition is moot if people cannot afford electric cars. We need to be innovative when it comes to electric vehicles, and look at increased incentives, to encourage people to purchase them."
Currently electric vehicle users can obtain a grant of up to €5000 when purchasing an electric vehicle. However Minister Eamon Ryan recently reiterated that this is to be cut.
Councillor Stephen Stokes is urging the Government to reconsider this choice.
Councillor Stokes has also written to Minister for the Environment, Eamon Ryan, about the potential impact of slashing the electric vehicle grant.