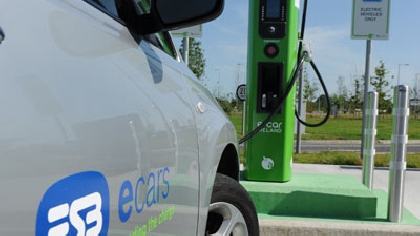 Wicklow County Council has partnered with EasyGo and eir on the installation of a network of new fast electric vehicle (EV) charging stations across County Wicklow.
The investment of €1 million by EasyGo is one of the largest investments in any county in Ireland to date.
The investment at zero cost to Wicklow County Council will see a mixture of 75kw, 50kw DC (Rapid) chargers and dual 22kw AC (Destination) chargers installed in the county.
Commenting on the agreement, Emer O'Gorman, Chief Executive of Wicklow County Council said: "Wicklow County Council is committed to playing its part in ensuring Ireland meets its climate goals, including its role in decarbonisation of transport. To enable people make the change to electric vehicles, there must be sufficient EV chargers in the county. We are delighted to enter into this partnership to provide this much needed infrastructure for the people of the county."
Cathaoirleach of Wicklow County Council, Cllr Tommy Annesley added: "Wicklow County Council is proud to be contributing to the provision of EV chargers in the county to make the transition to EV vehicle ownership more realistic across the county, while also providing benefits to visitors to the Garden of Ireland."