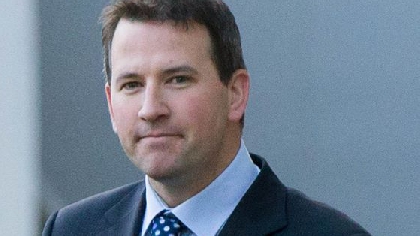 Seven judges of the Supreme Court have spent the past few days listening to arguments in light of his successful challenge to a key ruling about data.
One of the most crucial pieces of circumstantial evidence used in the prosecution of Graham Dwyer for the murder of Elaine O'Hara emerged following the analysis of a number of phones linked to the case.
Using cell-site analysis, Gardaí were able to track the movements of one phone in particular that they claimed belonged to Dwyer, and therefore put him at certain locations relevant to their investigation.
He was found guilty following a high-profile trial four years ago, but plans to appeal his conviction and was given a huge boost this time last year when the High Court ruled the law which allowed his data to be retained and accessed was invalid.
The State believes the law should stand, and says the upholding of the HC ruling could have adverse consequences for the investigation of serious crime going forward.
Dwyer is only concerned with his own case and the admissibility of phone evidence in his trial – which wouldn't have been put to the jury if the High Court decision is correct.
The Supreme Court has reserved its judgement.