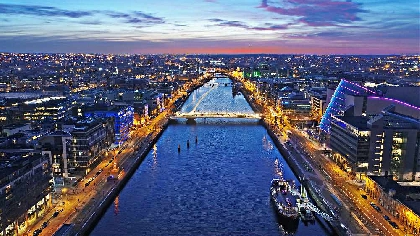 The report, which was compiled by ECA International, found the average rent for a three bedroom home in the capital stands at over €3,600 per month.
The rising cost of rent was slightly curtailed by the pandemic, rising 2.2% in 2020 compared with a 6% rise the previous year.

Dublin's prices surpass that of Paris, Berlin and Amsterdam.

The report points to tight building restrictions and the popularity of the city for business as contributing factors for the high rental costs.