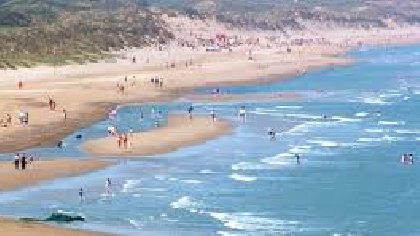 A project to raise public awareness about the Flora and Fauna at one of the country's most popular beaches here in Wicklow has taken silver at this year's the All-Ireland Community and Council Awards.
Initiated only last year and co-ordinated through the Heritage Office in partnership with staff at Wicklow Municipal District, the the Brittas Bay Biodiversity Project aims to roll out a programme of actions to enhance the biodiversity of the Council-owned land between the North and South Beach Car Parks.
At a special event in Croke Park last weekend the Brittas Bay project took silver in the Best Environmental/Ecological project or Initiative category.
The inclusive rugby team Wicklow RFC Warriors –- also won a Silver Award at the event.
Wicklow County Council had been looking at developing a plan to protect biodiversity at Brittas Bay.
A recent conservation management report published by the council shows that 100,000 people visit the beach on a yearly basis, with recommendations to improve management for biodiversity and enhance the conservation status of the site.
The Dunes at Brittas Bay are among a number of coastal habitats which are designated as a Special Area of Conservation
€10,000 has been allocated to the Heritage Office to complete the works.