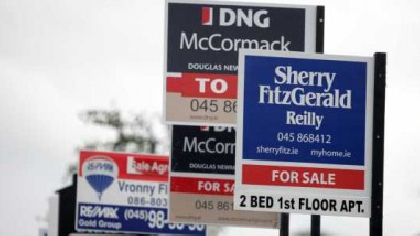 Wicklow's vacancy rate was 12.2% in the 4th quarter of 2018, down 0.2% compared to the same period in 2017 according to the latest GeoView Commercial Vacancy Rates Report
13.2 percent of commercial properties are vacant around the country.

The latest report by GeoDirectory shows that 30 thousand premises are disused, down slightly on the same period in 2017.

County Sligo has the highest rate of vacancies at 19 percent, while Meath has the lowest at 10.4 percent.
The town with the highest commercial vacancy rate was Ballybofey in Donegal, with over 30 percent of premises unused.
Wicklow'scommercial vacancy rate was lower than Leinster's vacancy rate of 12.4%
Arklow at 19% had the highest commercial vacancy rate in the county
Greystones at 6.1% had the lowest commercial vacancy rate in the county
12.3% of the commercial properties in Wicklow are involved in the accommodation and food services sector