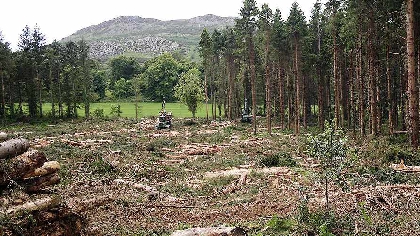 Coillte have reversed a decision to sell a public forest near Enniskerry after facing public backlash.
The 39 acre site at Killegar Woods, which contains bronze age cooking pits and is considered to have great archaeological importance was on the market for €250,000.
People Before Profit TD Richard Boyd Barrett had previously raised the issue with the Taoiseach in the Dail.
Coillte yday confirmed to me that they are selling off 39acres of public forest near Enniskerry for a paultry 250,000. This is a scandal. This is a public forest with a right of way, bronze age cooking pits and is part of our natural heritage. This privatisation must be stopped. pic.twitter.com/KgqrolfI0O

— Richard Boyd Barrett (@RBoydBarrett) November 5, 2021