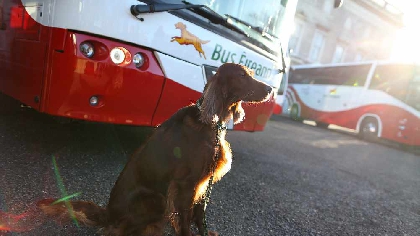 The company is also targeting 30% growth in passenger numbers to 116 million people a year.
It's published its first sustainability strategy, Driving Change, which outlines targets across a number of areas including climate action, waste, cities and communities.

Minister for Transport Eamon Ryan says the plan would help the country meet its climate commitments , which include achieving a 50 per cent electric-powered bus fleet by 2030.