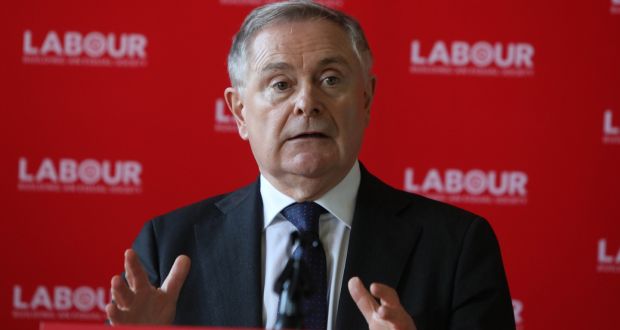 It follows his party's poor results in the general election.
Labour's Parliamentary Party met for the first time since the election earlier, when Brendan Howlin announced he would recommend a leadership contest be started.

Howlin was elected leader of the Labour Party in 2016 after the party's historic meltdown at the polls.

And despite some positive signs in last year's local elections Labour's support dropped again in last weeks vote, with the loss of one TD.

Howlin said the party has decided it won't be a formal part of the next government, but is open to supporting it from the opposition benches on certain votes.

A leadership contest will now get underway.

Only sitting TDs can be elected Labour leader.

They can nominate themselves but need a seconder from the parliamentary party.

It then goes to a popular vote.

Alan Kelly, Ged Nash and Aodan O'Riordain are the favourites to contest for the Labour leadership.