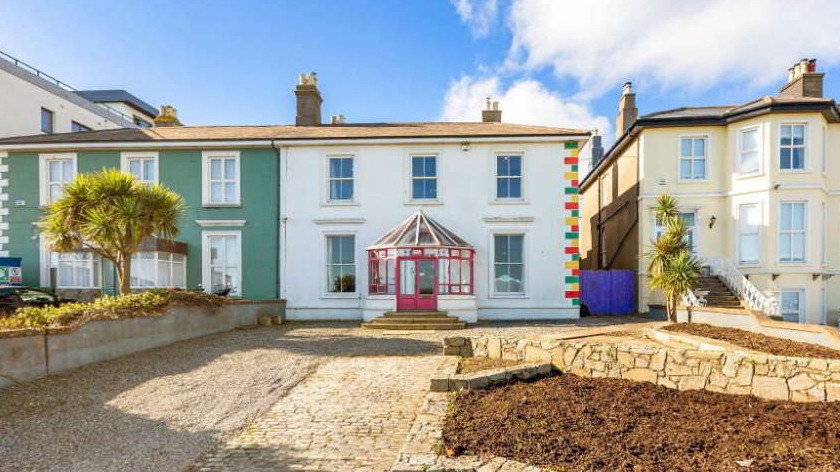 Residents are opposing plans to convert the former home of singer Sinéad O'Connor into apartments.
Local residents are opposing plans to convert the former Bray seafront home of singer Sinéad O'Connor into apartments.
Earlier this year, BBA Architecture, on behalf of Rachel Carthy, lodged plans with Wicklow County Council to convert 'Montebello' on Bray's Promenade into five apartments.
The internationally renowned singer sold the six-bed house, which is located on the Strand Road along Bray's seafront, in 2021. It had an asking price of €950,000, but sold for €1,040,000. The singer had purchased 'Montebello' in 2007 for a reported €1.7m. The house was previously placed on the market by the singer in 2016 and 2017, but was withdrawn from sale.
The Carthy proposal includes the change of use of the existing Victorian-era two-storey house to five apartments and the construction of a three-storey extension to the rear of the existing building with balconies to the rear/west elevation, including the removal of part of the existing roof and the provision of a section of the proposed third floor level in its place, set back from the front elevation, with balconies to the front/east.
However, a number of objections have been lodged against the scheme with reasons like visual overbearance and overshadowing of other properties along the road, prompting the Council to seek revised plans.
As part of its request for further information, the Council has told Ms Carthy that there are concerns that the proposed projecting roof feature/ modern roof extension is not in keeping with the existing structures and would negatively impact on existing attractive Victorian character of the area.
The Council has also stated that in relation to the scale/height of the proposed development in close proximity to adjoining properties, there are concerns that the proposal would have an overbearing impact on the residential amenities of the neighbouring dwellings.
The planning application will become 'live' once more after the further information has been lodged.