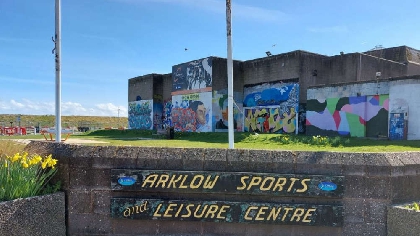 As a result, the Coral Leisure Centre will return to full community use.
At the end of March Wicklow County Council, along with all 31 Local Authorities, were asked by Government to establish community facilities to provide emergency beds for arriving Ukrainian refugees.
As part of this request Wicklow County Council initiated the set-up of 60 emergency contingency beds temporarily at Coral Leisure Centre in Arklow.
Over a period of two months, the centre provided short-term shelter for 251 Ukrainian individuals and families.
Alternative emergency accommodation has now been provided for the Region covering Wicklow and Kildare.
The Ballyogan Regional Temporary Rest Centre in South Dublin will have the capacity to accommodate up to 300 displaced Ukrainian nationals for short periods.
Thereafter they will be allocated longer term accommodation in other areas of the state.