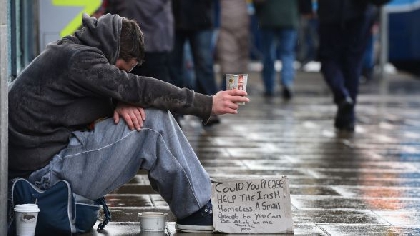 The numbers in Kildare are less than Wicklow and Meath combined.
The three counties make up the Mid East Region where 55 families, including 131 children, were homeless last month.
8,082 people were registered as homeless nationwide last month - marking a slight increase on the figures from the previous month.

The Department of Housing says 2,193 children were using services in April, which is 27 more than March.

69 per cent of Ireland's homeless population are based in Dublin.

Almost 6 in 10 of those who needed to stay in emergency accommodation last month were aged between 25 and 44.