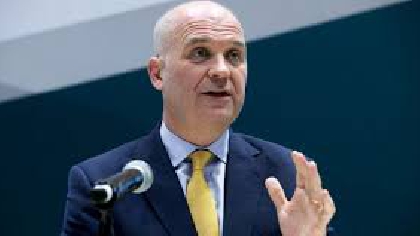 The chief medical officer says Ireland cannot realistically pursue a 'zero Covid' strategy in an attempt to drive down the number of community transmission cases.
It has been adopted by some countries including New Zealand. However, Dr Tony Holohan says it would not be possible in Ireland.
Meanwhile the European Medicines Agency is due to decide today whether to approve AstraZeneca vaccine, paving the way for its rollout in Ireland in the coming weeks.
But the company's in an ongoing row with the EU over a 60 per cent shortfall in the delivery of doses.
Separately Germany's vaccine committee says it shouldn't be used on over 65s.