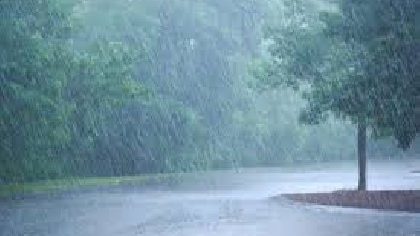 Road users in the garden county are being advised to exercise care.
A status yellow rainfall warning is in place until 7 o'clock this evening for Wicklow and seven other counties, including Carlow, Wexford, Kilkenny and Waterford.
Meanwhile, a status yellow wind warning will come into force from 12 midday today until midnight for the whole country.
Motorists are being urged to slow down and keep their distance, while pedestrians are being warned to ensure they wear high vis clothing and keep safe when out and about.