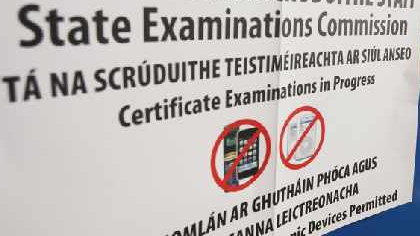 The written Leaving Cert exams will put 'additional burdens' on schools which are already stretched, according to a leading teacher's union.
2,820 students plan to sit the exams next month, with concerns from the ASTI of what the Department of Education will do to facilitate them.

The exams are taking place in November after they were cancelled due to COVID-19, and replaced with the calculated grades system.

ASTI General Secretary Kieran Christie has said that despite the Department providing them with assurances, it hasn't stopped worries from the schools themselves.