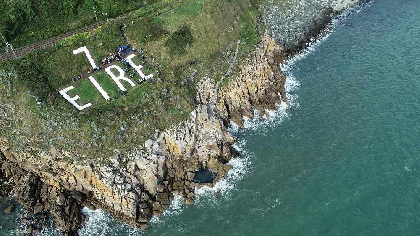 An old black and white photo led locals to the spot where the sign had been covered over.
Originally constructed as part of the Emergency Powers Act, 1939, after the outbreak of war, the sign was one of a network of nearly 90 across the country warning aircraft that they were flying over a neutral non-combatant country.
The site was restored back to it's original glory over the course of six months by the hard work by more than 60 volunteers from Dalkey Tidy Towns, led by project co-ordinator Des Burke-Kennedy. The Council assisted in the provision of the "EIRE 7" information boards on site and minor landscaping.