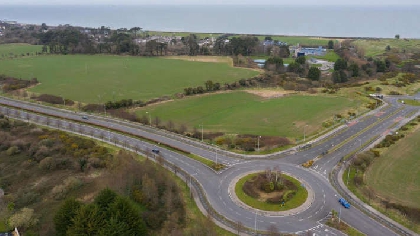 The Greystones Media Campus is set to be Ireland's largest studio complex with more than 670,000 square feet of studio space in Killincarrig, including 14 state-of-the-art sound stages.
The first 7 sound stages and associated office, workshop and backlot spaces will be delivered in mid-2024.
This development will double the film and television stage capacity in Ireland to help meet current demand, as a growing number of international and domestic productions seek out existing space.
California-based Hackman Capital Partners and its partner, Square Mile Capital Management have been named as the chosen developers of the €300 million project.