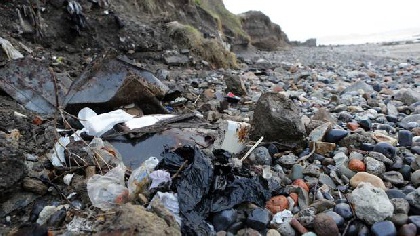 Work is underway at the North Beach in Bray to stop remnants from the old landfill being washed into the Irish Sea.
The €2 million coastal project began this week after being delayed due to Covid restrictions.
Local authorities in the area stopped using the dump over 50 years ago.
However due to coastal erosion, more than more than 104,000 cubic metres of waste has been washed into the water, causing serious environmental concerns.
Wicklow TD John Brady has welcomed the news and says public access to the North Beach will be restricted while the works take place.