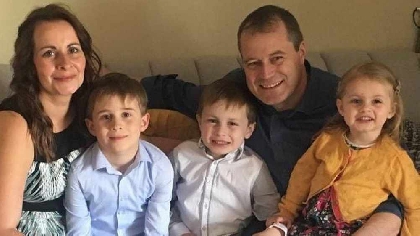 Last month, a jury found Ms Morley NOT guilty of murdering her three children in their home at Parson's Court, Newcastle, Co Dublin, by reason of insanity.
On January 24th last year, Deirdre Morley smothered her sons, Conor and Darragh, who were aged 9 and 7yo at the time, and her daughter, Carla, who was just three.

During her short trial last month, the jurors heard from two forensic psychiatrists, who were in agreement that she was suffering from a mental disorder at the time.

Her mental health deteriorated rapidly in 2019 and led to her developing a delusional belief that she was a bad mother, who needed to take their lives to put an end to their suffering.

Another psychiatrist, who examined her in recent weeks, concluded that she's still suffering from a mental disorder.

No other details of his report were revealed, but the judge agreed to his recommendation that she be committed to the Central Mental Hospital for treatment.

Ms Morley appeared via video link but didn't speak during the brief hearing.