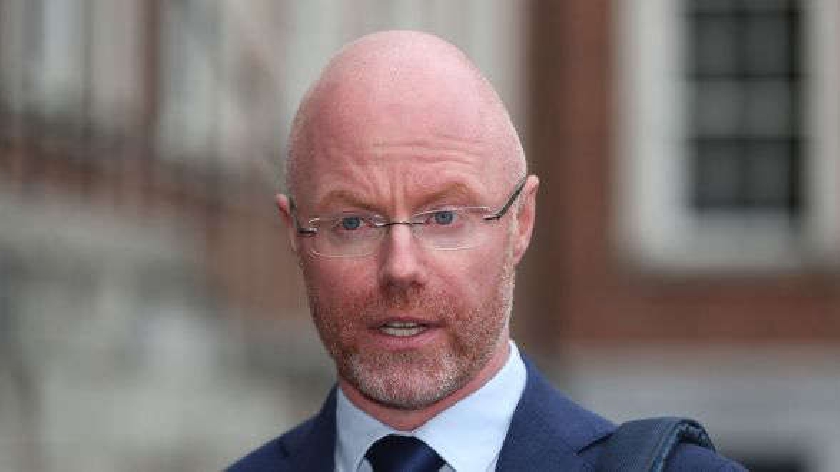 Wicklow's Purple House to receive funding boost as Minister for Health Stephen Donnelly announces €3m for Community Cancer Support Centres
Wicklow's Purple House to receive funding boost as Minister for Health Stephen Donnelly announces €3m for Community Cancer Support Centres
Wicklow's Community Cancer Support Centre Purple House is to receive a funding boost in 2024, Stephen Donnelly has announced.
Purple House is one of a number of community cancer centres in an alliance that is to receive an increased allocation in 2024.
Minister Donnelly said: "I'm pleased to confirm that Purple House will receive approximately €135,000 in funding in 2024, a substantial increase on the 2023 grant of €21,000. "I have been a long time supporter of the incredible work they do there for not just the people of Wicklow but all across the country."Purple House helps hundreds of families get through one of the toughest times in their lives. Purple House has literally helped to put thousands of families back together. It is an honour and privilege to be able to support the life changing and life saving work that goes on at Purple House", Minister Donnelly added. The Minister for Health announced the allocation of €3m in funding to the National Cancer Control Programme's Alliance of Community Cancer Support Centres through Budget 2024.
The National Cancer Strategy 2017-2026 highlights cancer support centres as a valuable support to cancer patients and their families outside of the acute care setting. These centres have an important role in the implementation of the Psycho-oncology Model of Care and survivorship programmes for those living with and beyond cancer.Centres provide a range of services from diagnosis, through treatment, and for those finished active treatment. Services include information and advice about cancer, psychological and emotional support, lymphoedema treatment, and survivorship programmes to patients. These services, based in local communities, are provided for free to cancer patients. Announcing details of the funding, Minister Donnelly, said:
"I have allocated €3 million in funding to Community Cancer Support Centres for 2024. This is to support the continued provision of services in the community for cancer patients and their families across Ireland.
"One of the principal objectives of the National Cancer Strategy is to improve quality of life for cancer patients. As Minister for Health, I acknowledge the valuable work done by the staff and volunteers at cancer support centres throughout Ireland. We now have more than 200,000 people living in Ireland after a cancer diagnosis, so these services are crucial. Together, we can have a profound effect on the quality of life of many people who are living with a cancer diagnosis."