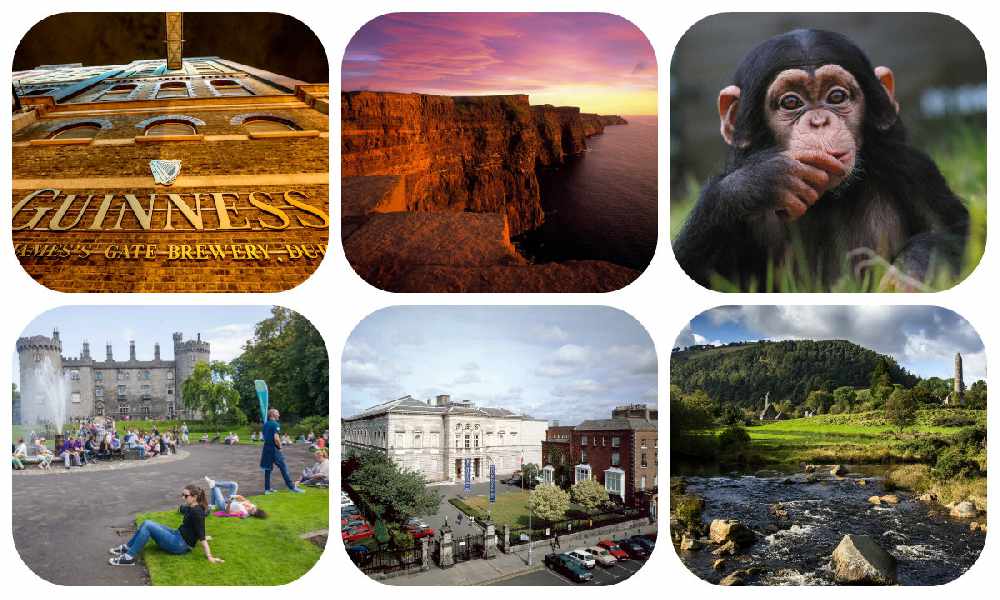 An extra 5 thousand jobs are expected to be created in the tourism industry next year.
Tourism Ireland is also hoping for an increase of 700 million euro in the amount of money being brought in by the sector by 2022.
The announcement comes after it was announced Powerscourt Estate will feature In Tourism Ireland's Advertising Campaign.
The adverts will go live in early 2020, in overseas markets including Britain, the US, France and Germany – building on the 11.2 million visitors that came here in 2018 which generated €6.1 billion euro.
The campaign will then roll out further in other markets, including Canada, Australia, Spain, Italy, the Netherlands and Scandinavia.
The 'Fill Your Heart With Ireland' initiative is designed to drive continued growth in overseas tourism to the country, while encouraging visitors to travel off-peak.
Other attractions that feature include Trim Castle, Slane Distillery and Waterford Crystal.
Wicklow's Glendalough was also named among Ireland's Top visitor attractions in 2018.
Topping the list is Kilkenny Castle for the second year in a row with over three quarters of a million visitors.
It's follow closely by Glendalough with over 732 thousand people making the trip to the County Wicklow site.
Tourist numbers from Britain, the US and Canada have dropped in the last year but this list shows that home grown attractions are still a big draw.

Third most popular was The Botanic Gardens in Dublin with just under 656 thousand people taking in its sights.

The gardens were also the most popular of all OPW sites in Dublin.