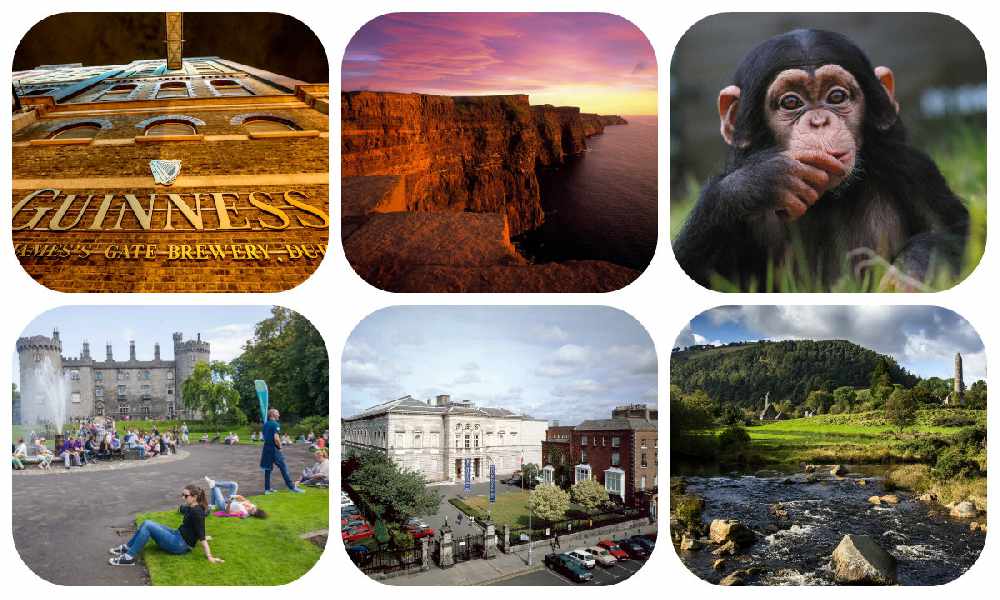 The list examines how 'brand Ireland' is performing in a massive €7.8 billion industry that supports more than a quarter of a million jobs. 
Once again the Guinness Storehouse tops the list with over 1.7 million visitors last year.
The Cliffs of Moher closely follows in second place with 1.5 million - an increase of over 3% on the previous year.
Dublin Zoo holds the 3rd spot with over 1.2million visitors in the same category.
The survey also collates visitor numbers on free-to-enter attractions with a new entry to the list, Kilkenny Castle Parklands claiming top place with the National Gallery of Ireland closely following.
Overall, the top ten fee-charging attractions during 2018 were:
Guinness Storehouse - 1,736,156 (visitors)
Cliffs of Moher Visitor Experience – 1,580,000
Dublin Zoo – 1,230,145
Book of Kells – 1,057,642
Tayto Park – 700,000
St Patrick's Cathedral – 627,199
Kylemore Abbey & Garden – 561,657
Muckrose House – 550,649
Powerscourt House Gardens and Waterfall – 472,523
Blarney Castle & Gardens – 460,000