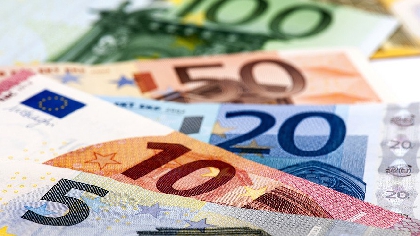 Grants worth 47 million are being given to councils for active travel and climate change adaptation projects.
Climate Action and Transport Minister Eamon Ryan and Junior Minister Hildegarde Naughton have announced the jobs stimilus funding.

€33 million is being given to 22 councils for 531 active travel projects - including 263 related to the construction and improvement of footpaths, 75 involving cycleway works and 193 to improve accessibility.

The plans include the provision of new cycle lanes and footpaths in the immediate area of Carlow IT.

€14 million is being awarded to 26 local authorities for 273 climate change adaptation steps.

It includes 150 schemes aimed at alleviating flooding to roads and property, 37 involving works to improve embankment stability to prevent slippage, 41 for essential road repairs linked with severe weather and 45 to bridge strengthening and repairs.
WICKLOW FUNDING
L8306 - Griffenstown, Dunlavin
Protection measures for roads which would be vulnerable to severe weather events such as
embankment stability measures to protect the road and prevent slippage
€ 65,000
L-50452 - Beechwood Park, Kilcoole
Preventative Works: Install attenuation into green open space and flow control valve manhole
€ 50,000
L-6145 - GARRYMORE-BALLINCARRIG
Remedial works where roads have been significantly damaged by recent severe weather events
€ 180,000
L3260 - Barnamelia
Install Drainage pipes along edge of road to eliminate scour from flood water
€ 65,000
R-772 - Brigde on Ashford Main Street over Vartry River.
Remove broken and redundant weir from river to prevent damage to bridge piers and wing walls.
€ 18,000