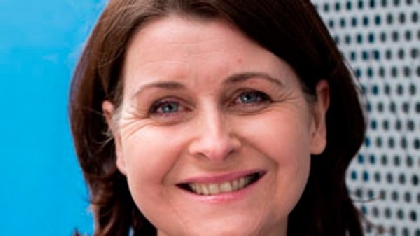 Deputy Jennifer Whitmore, Social Democrats TD for Wicklow and Spokesperson for Children calls on the Minister to urgently address the ongoing school bus cancellations in Wicklow.  
Deputy Jennifer Whitmore, Social Democrats TD for Wicklow and Spokesperson for Children calls on the Minister to urgently address the ongoing school bus cancellations in Wicklow.
Speaking in the Dáil this evening, Deputy Whitmore has asked for an immediate response from the Minister to the School transport crisis that so many Wicklow families have been facing since term began.
"There are hundreds of emails in my inbox from families all across Wicklow who, since the 25th of August, with limited communication from Bus Eireann or the Department of Education, have found themselves without any transport for their children to get to school."
"School transport issues are something my office sees a lot of every year and for a number of years I have been raising the need for the School Transport system to be reformed. It is an annual and predictable problem. Over the past number of years, I have raised parliamentary questions, I have met with officials in Bus Eireann and I have contacted the Minister to raise these same issues and every year the same issues with the school transport system remain.
"However, this year the problem has completely escalated and transport to school for children in Wicklow has been chaotic at best, and completely non-existent at worst. This has left children, as young as ten years of age, stranded on the side of the road waiting for a bus that was never going to arrive, despite the fact that their ticket had been allocated and confirmed to their parents just weeks before."
"With limited communication on the matter from Bus Eireann and with parents not knowing whether or not their child's school bus is operating, some parents have had to take the decision to temporarily move their child to a relative's home in a different town so that they can get to school, with other parents having to leave work and rescue their child from the side of the road on the day the school bus didn't arrive. In one case a parent has advised that they will have to hand in their notice if the bus route is not reinstated so that their child can get to school." explained Deputy Whitmore.
"Parents need to be able to rely on the system, the want to know that their children are safe and the current uncertainty of the school transport system does not provide that reliability that families need. The issue of the school bus not running as promised is one thing, and I have written twice to the Minister on the issue, but not letting parents know is another thing entirely."
"The other issue arising out of the cancellations is the provision of the special interim €5 daily grant. In most cases this grant won't even cover the cost of one way to school with one parent telling me that a round trip from her house to school costs €24 a day. This cost is not something she can afford."
Deputy Whitmore continues, "I have also been speaking with principals of schools around Wicklow about the impact that this situation has been having on the pupils. The impact can be seen in absenteeism, increased stress levels in children and some students, including leaving certificate students being late for, or missing classes entirely. It is also important to note that some pupils attending DEIS schools depend on the breakfast and lunch meals that they get in school and if they can't get to school, this vital part of their day is missed."
"The entire system needs to be overhauled so that this doesn't happen again. At the top of that overhaul list should be a central point for communication for every school bus route so that children are not left standing on the side of the road. Recruitment and retention of drivers also needs to be considered with pay and age of drivers taken into account. I was disappointed that the Minister wasn't available to answer the issue in the chamber tonight but have offered, through the Ceann Comhairle that I will make myself available next week when the Minister is available," concludes Whitmore.