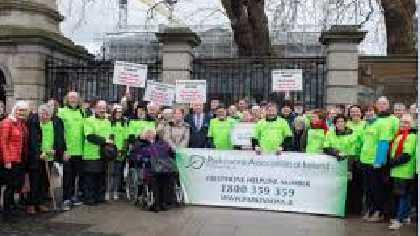 A Wicklow T.D. says the government should be embarrassed after forcing patients diagnosed with Parkinson's on to the streets of Dublin to campaign for better services..
Fianna Fail's health spokesperson Stephen Donnelly says patients are being forced to travel abroad for treatment options, because what is being provided in their homeland is inadequate.
It follows demonstrations outside the Dail last week - and an appearance by members of the Parkinson's Association of Ireland on Claire Byrne Live last night.
Stephen Donnelly says these people have enough to be dealing with, without having to fight for basic care.