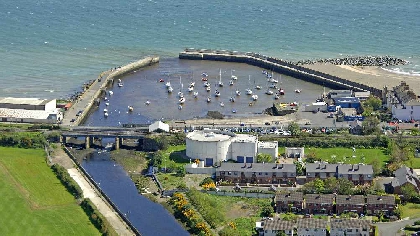 A Wicklow TD says the failure to properly maintain the River Dargle flood protection scheme completely undermines the project.
The scheme which opened in 2017 at a cost of 46 million euro, involved the construction of embankments and flood banks along a 3.3km stretch from Silverbridge at the N11 to the Harbour Bridge at Bray Harbour.
However Wicklow T.D. John Brady says the council's failure to remove hundreds of tonnes of material from the river has resulted in debris being deposited on a flood overflow area at Rehills Land next to a damaged bridge.
Deputy Brady says it's important to put a maintenance plan in place to ensure the safety of residents in Little Bray.