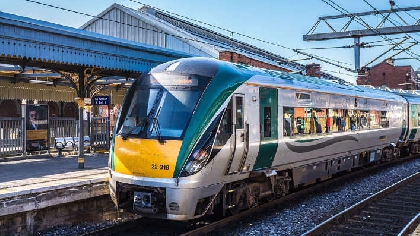 The need for the Minister for Transport to provide an update on increased investment in the Rosslare to Dublin rail line was raised in the Seanad.
Irish Rail is planning a series of works on the Dublin to Rosslare line over ten years to protect the tracks from climate change.
Coastal erosion is putting about half of the East Coast section in danger, and breaks will be installed to slow that.
It's going into a detailed design phase at the moment, in attempts to stop the line falling into the sea.