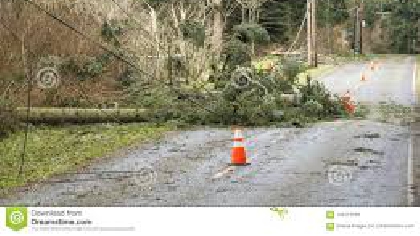 Road users in Wicklow are being advised to exercise care this morning.
Winds of over 100 kilometres an hour hit the county last night and continued into the early hours of this morning, leaving branches and debris on many roads particularly secondary routes.
A small number of properties are still without power in Greystones and Ashford.
There are also reports of trees fallen and drivers are being told to reduce their speed.