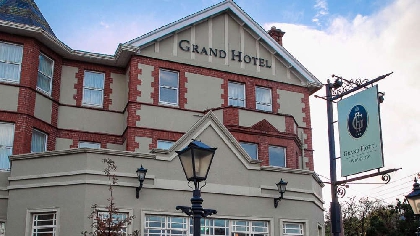 A letter has been handed to Gardaí in Wicklow Town, as part of a demonstration against recent changes at a local Direct Provision Centre that's been in operation since 2018.
Organisers say they're concerned that the number of asylum seekers staying at the centre at the town's Grand Hotel - has more than doubled in the past six months - from 111 to 272.

They're also concerned that a number of families have been moved out - to be replaced by a large number of single men, which they claim has caused fear and unrest in the town.