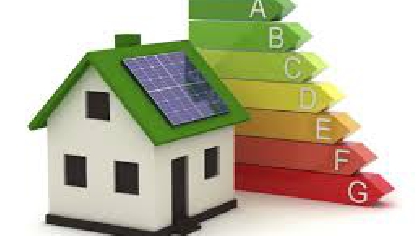 Wicklow has the fourth-highest percentage of homes in the top category for energy efficiency – but that still only accounts for 6% of homes audited in the garden county.
Since 2009, all buildings built, sold or rented in Ireland have to get a BER certificate, showing how energy efficient they are.
New figures from the Central Statistics Office show that almost 23 thousand domestic buildings had been audited in Wicklow up to the end of last year; and 6% of those had the top rating – an A1 certificate.
Buildings are graded from A to G, with A being the most efficient. The majority of Wicklow homes fell in the middle, in the C and D categories.