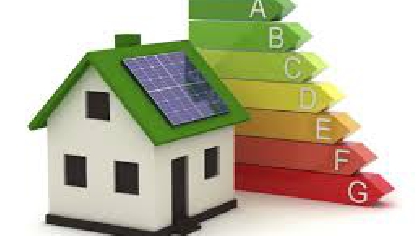 From November, new houses will have to comply with a near-zero energy efficiency of A2.
Currently, new homes have to reach A3 standard.
If major renovation work, or extensions, are carried out on an existing home – taking up more than 25 per cent of the floor space – then the overall energy rating for the house must increase to a B2 standard, which is a big change considering the majority of houses here have a rating of C2 or worse.

However, families building one-off houses will have the choice to opt-out of the certification rules.
Changes to regulations will mean a 1.9 per cent increase in the cost of building a house, which would increase the bill of a €400,000 home by nearly €8,000.

Wicklow has the fourth-highest percentage of homes in the top category for energy efficiency – but that still only accounts for 6% of homes audited in the garden county.
Since 2009, all buildings built, sold or rented in Ireland have to get a BER certificate, showing how energy efficient they are.
Previous figures from the Central Statistics Office show that almost 23 thousand domestic buildings had been audited in Wicklow up to the end of last year; and 6% of those had the top rating – an A1 certificate.
Buildings are graded from A to G, with A being the most efficient. The majority of Wicklow homes fell in the middle, in the C and D categories.