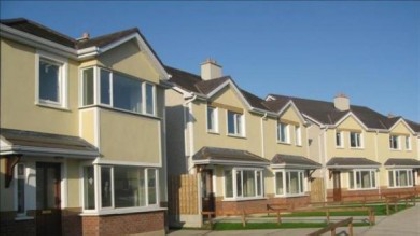 Property transactions were down 40 percent in July compared to the same month last year.
New CSO figures show that residential property prices decreased by 0.5 percent on an annual basis, with the median price for a house in Ireland 295,000 euro.

However, property prices across the country have increased by over 83 percent since 2013.
The average price in Dublin was at €443,115, the highest in any region or county.
Dún Laoghaire-Rathdown had the highest average price in the Dublin region at €607,667, while South Dublin had the lowest at €363,330.
Outside of Dublin, the Mid-East was the most expensive region, with an average price of €303,275.
Wicklow was the most expensive county in the Mid-East region, with an average asking price of €371,274.