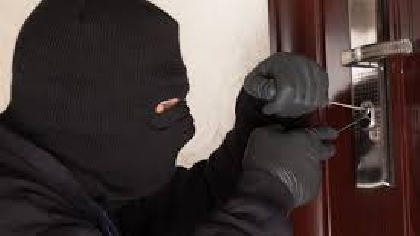 Wicklow had the 4th highest percentage of property break-ins over the last ten years according to a new study.
Dublin tops the list, with 41% of burglaries taking place around the country being carried out in the capital between 2009 and 2018.
Home monitoring system PhoneWatch carried out a study that found one in five properties in the capital has been targeted.
Percentage wise, Dublin tops the chart for break-ins, followed by Louth, Kildare and Wicklow, where an average of 1 in 6 properties were targeted in the last ten years.
Kerry had the lowest burglary levels, with just 1 in every 19 properties burgled, closely followed by Donegal and Mayo.