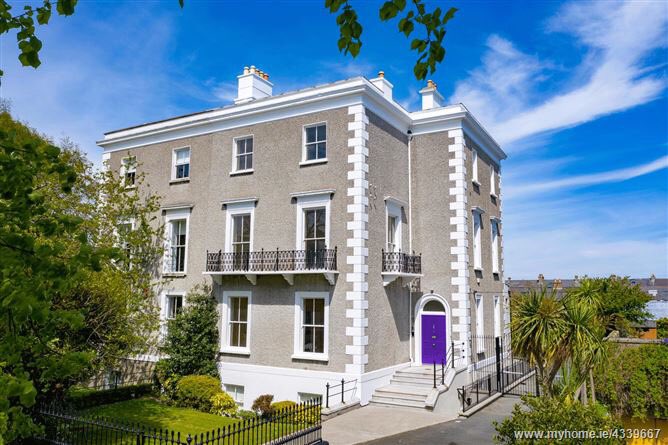 822 Families Received Support from Purple House in 2022, an increase of 37% on the previous year.
Minister for Health Stephen Donnelly visited Purple House on Wednesday to launch the organisation's 2022 Annual Report.
The launch took place in the charity's flagship premises on Duncairn Terrace in Bray and coincided with Childhood Bereavement Awareness Week.
The report states that in 2022, a total of 822 families availed of Purple House's various cancer services, including counselling, cancer rehab physiotherapy, survivorship programmes, support groups, wellness programmes, hospital transport, complementary therapies, with a further 629 families availing of the telephone support line.
527 individuals benefited from 4,950 program sessions, surpassing their target of 500 individuals availing of programs.
Purple House's child and family services have witnessed substantial growth, and the organisation aspires to further expand this vital service.
In 2022, 297 new clients contacted the organisation for support, exceeding their goal of 260 new clients, and we are delighted to have extended our support to each and every one of them.
Purple House clients in 2022 resided in the following counties: Wicklow, Dublin, Kildare, Louth, Meath, Wexford and Tipperary.
Last year, the organisation witnessed a remarkable 37% increase in the utilization of core services by an expanding client base.
Conor O'Leary, Director of Operations at Purple House says
'This year, Purple House proudly celebrated 33 years of providing vital community-based Cancer Support Services. This remarkable milestone stands as a testament to the unwavering commitment of our exceptional staff and volunteers, who consistently go above and beyond to support countless individuals seeking our assistance in various ways.
In 2022, 25% of our income was derived from our annual HSE grant, while the remaining 75% arose from fundraising events, donations, and project-based grants. Without the unwavering support of our community, the essence of Purple House would cease to exist.
We extend our heartfelt thanks to the countless donors, friends, and supporters who keep the doors of Purple House open, enabling us to make a profound impact on the lives of those we serve.'