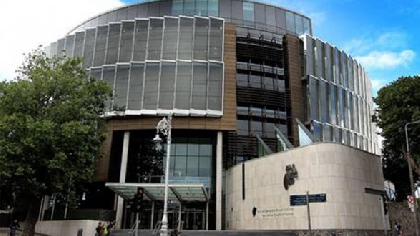 A foster father who raped his foster daughter over 1,000 times has been sentenced to eleven years in prison.
24-year-old Kelly Kemmy said she was raped a thousand times from the age of 11 until she was 18.
Stephen Murray of Humphreystown in Valleymount, pleaded guilty to 14 charges of rape, two charges of oral rape and one charge of sexual assault on dates between February 2009 and December 2015.
He has no previous convictions.
Mr Justice Paul McDermott told the court Murray was devious in keeping this period of abuse a secret from his wife while inflicting terror, fear and isolation on the child.
He sentenced Mr Murray to eleven years in prison suspending the final twelve months under the condition he keeps the peace and be of good behaviour.