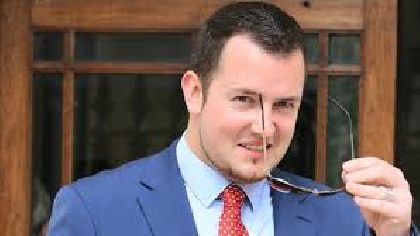 A Wicklow man who was extradited to the US has been sentenced to over 6 years in Prison for his role in operating the Silk Road website an online black market for illegal drugs and other goods.
31 year old Gary Davis from Kilpedder in Wicklow went by the alias 'Libertas' and served as a forum moderator and site administrator for the Silk Road website and was paid a weekly salary of $1,500 in Bitcoins.
He was arrested in December 2013 and spent more than four years fighting his extradition to the U.S., where he faced up to 20 years in prison, claiming he had Asperger's Syndrome and suffered from depression and that his detention in the U.S. would breach his rights.
However the state claimed his Aspergers was mild and had only been diagnosed after he was arrested.
Last Summer the Supreme court rejected his appeal and he appeared in a U.S. Court last October , pleading guilty to one count of conspiracy to distribute narcotics..
In Manhattan Federal Court yesterday, he was sentenced to 6 and a half years in prison. He was also ordered to serve three years of supervised release and fined $25,000.