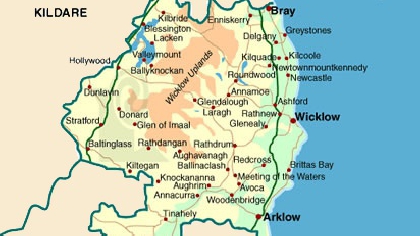 All 32 seats in Wicklow County Council have been filled after Anne Ferris beat Malachaí Duddy to the final seat Bray East following a two day recount, after initial counts saw both candidates tied on 1006 votes each.
Fine Gael fared well receiving 26.2% of first preference votes.
Fianna Fáil came second with 22.1%,
Fine Gael will take nine seats on the newly elected council.
Fianna Fáil with seven, while Sinn Féin only retaining winning two seats.
The Green Party, gaining huge numbers nationwide will fill two seats, as will the Labour Party.
Independent candidates claimed nine seats.
BRAY EAST (4 Seats)
Steven Matthews – Green Party
Grace McManus – Sinn Féin
Aoife Flynn Kennedy – Fine Gael
Anne Ferris – Labour
BRAY WEST (4 Seats)
Joe Behan – Independent
Melaine Corrigan – Fine Gael
Dermot 'Daisy' O'Brien – Sinn Féin
Rory O'Connor – Independent
GREYSTONES (6 Seats)
Jennifer Whitmore – Social Democrats
Tom Fortune – Independent
Lourda Scott – Green Party
Derek Mitchell – Fine Gael
Gerry Walsh – Fianna Fáil
Mags Crean – Independent
BALTINGLASS (6 Seats)
Edward Timmins – Fine Gael
Gerry O'Neill – Independent
Patsy Glennon – Fianna Fáil
Vincent Blake – Fine Gael
Avril Cronin – Fine Gael
John Mullen – Fianna Fáil
WICKLOW (6 Seats)
Shay Cullen – Fine Gael
John Snell – Independent
Gail Dunne – Fianna Fáil
Paul O'Brien – Labour
Irene Winters – Fine Gael
Mary Kavanagh – Independent