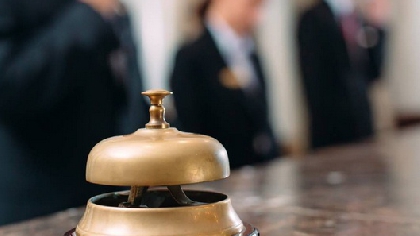 Wicklow hotels and guesthouses today renewed their call on the Government to retain the 9% tourism VAT rate in response to very challenging economic headwinds facing the sector over the next 12 months.
New industry research carried out by the Irish Hotels Federation indicates that the sector is now at crucial juncture as it grapples with economic slowdowns in key overseas markets, escalating business costs and the impact of inflation on discretionary consumer expenditure.
Despite an uplift in tourism during the second half of 2022, hotel room occupancy remained significantly lower than pre-pandemic levels.
Results for the year as a whole reveal that average room occupancy levels were 70% nationally and 64% for the Mid East. Over the same period in 2019, however, room occupancy was at 78% nationally, highlighting the extent of lost ground still to be made up.
This is largely due to a shortfall in overseas visitors to Ireland, with numbers still down more than 25% last year compared to 2019.
Looking at the year ahead, overseas tourism markets continue to pose a significant challenge for Irish tourism, with many hotels and guesthouses reporting reduced levels of forward bookings compared to the same time in 2019:
57% report reduced bookings from Great Britain versus 2019 (12% report an increase, 31% no change)
·48% report reduced bookings from Northern Ireland (9% report an increase, 43% no change)
·37% report reduced bookings from the rest of Europe (17% report an increase, 46% no change)
·41% report reduced bookings from the US (32% report an increase, 27% no change)
Gerard O'Brien, IHF Wicklow Branch expressed deep concern about the impact the proposed VAT increase would have on an industry still recovering from the pandemic.
"With many of our key tourism markets experiencing a cost-of-living-crisis, the last thing the Government should be contemplating is an increase in consumer taxes such as tourism VAT. Consumers in Ireland and across our overseas markets are already being squeezed by exceptionally high levels of inflation and other pressures on their finances, which means there is a very real risk that many will pull back from spending on discretionary items such as holidays and breaks away.
"It is therefore very worrying that Government is considering an increase at this time given the impact it would have on inflation and the damage it would cause to our tourism competitiveness – resulting in Irish consumers and overseas visitors having to pay the third highest tourism VAT rate in all of Europe. Now is not the time to jeopardise the recovery by increasing tourism VAT. The focus of the Government should instead be on safeguarding tourism livelihoods and securing the long-term sustainable recovery of our industry."