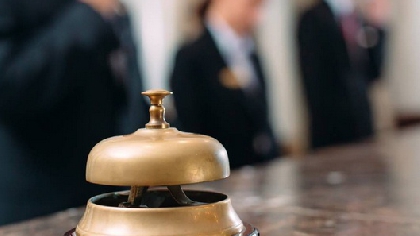 The Irish Hotels Federation says it will be a challenge to provide further accommodation for Ukrainian refugees.
It comes as the government has issued an emergency call-out for accommodation places due to a recent influx in refugee arrivals.

A recent increase in arrivals of Ukrainian refugees and asylum seekers from other countries has left the Government scrambling for accommodation places.

The Department of Equality and Integration has said there is an ongoing need for immediate, short term accommodation.

Hotels who are being paid by the Government to take refugees have faced a number of problems, according to Wicklow hotel owner Lorraine Sweeney.

She also cited the need for hotels to cater for their regular customers and refugees as an issue, and potential maintenance needed on rooms which are now being used as homes, rather than hotel stays.